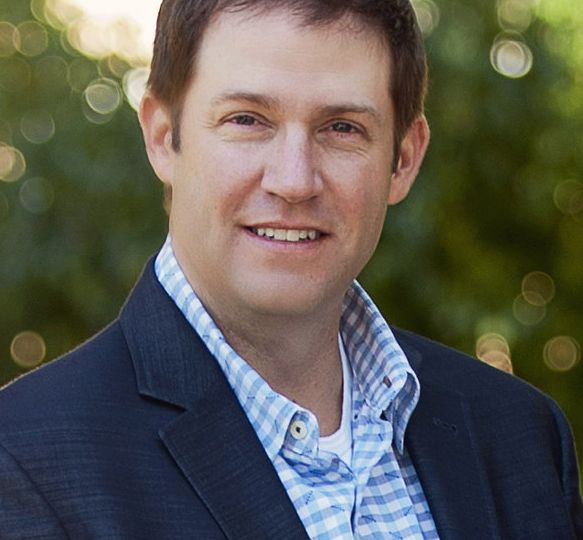 How did you get interested in optometry?
"My parents moved next door to an optometrist when I was an undergrad. He had saved a patient's vision through his care. I saw first hand how an optometrist can make a significant impact on a patient's life and it made a significant impact on me."
What is special about Fairway Eye Center?
"We're special because of our great customer service, our 2 year warranty on frames, and our warranty on contact lenses and fittings. We don't charge extra for these services. You can expect a Ritz Carlton experience. We have a great attention to detail. In our weekly meetings with staff, we stress the importance of making the patient feel special, greeting them when they walk in the door and meeting his/her every need. We provide gift bags with extras such as chocolates to go above and beyond."
What do you like to do in your free time?
"I play guitar. It's a new hobby after receiving a guitar for Christmas. I try to make it relaxing even though it is very hard. My fingers are actually sore from practicing. It's been nice to have something to do completely removed from work. I try not to think about anything else except focusing on the notes. I also play pickup basketball at my church and try to work out more often. "
What is your favorite holiday? Why?
"I love Christmas. With kids, Christmas is a blast. Experiencing Christmas through their eyes is amazing.   They believe in Santa Claus and that makes the day even more special."
Do you play any sports?
"Yes. As I said before, I play basketball. Golf is probably my #1 sport. In spring and summer, golf is my escape. I feel relaxed on the golf course and enjoy a round with my friends."
Why do you sponsor the Trolley Run?
"I support CCVI (Children's Center for the Visually Impaired) and have been a member of the Board of Directors for many years. I wish I had even more time to devote to this worthy cause in our community. Helping the children and specifically children with visual impairments is right in my wheelhouse. Partnering with CCVI is a great way to help the community. Fairway Eye Center is thrilled to support an amazing treasure in Kansas City."
What do you hope to accomplish 10 years from now?
"I want to expand my Gift of Sight program and expand the reach to help more people. I started with orphanages in Guatemala. I want to increase that support along with growing the business in Fairway. I also want to have a greater reach as far as offices, which might translate into more locations, more doctors and more care."
What is your favorite treat?
I love ice cream! I am boring. My kids think I am really boring. Chocolate Chip is my favorite ice cream."
What do you like best about Kansas City?
" I like that it is a Midwest city. Traveling around the country, I like that Kansas City has a Midwest feel. The people are nice and friendly. I like having the Chiefs, the Royals and all of the professional sports here. Kansas City offers a lot of cultural opportunities as well. "
What was your proudest moment?
"The birth of my daughters without a doubt. In the hospital when both of my girls were born, I felt the proudest ever."