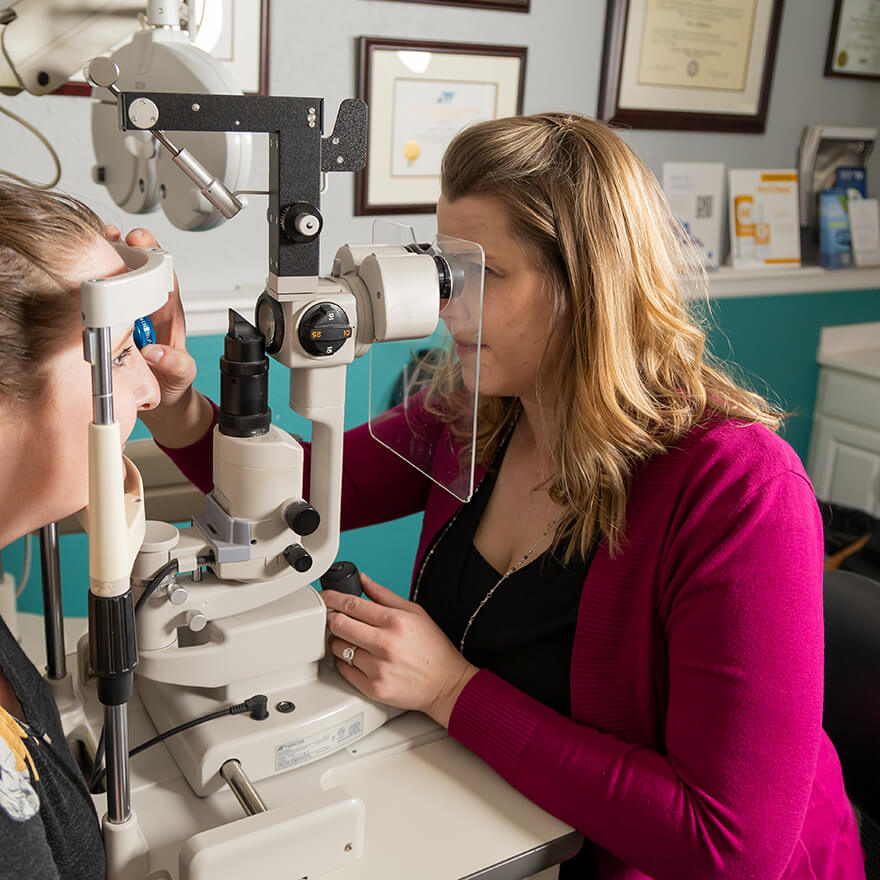 Eye care from a 360° perspective
Correcting your vision is only part of the overall eye health picture. As optometrists, we're primary care doctors for your overall visual health. At your vision exam we'll check your eyes for early signs of common and rare issues, as well as offer preventative care recommendations to keep your eyes healthy.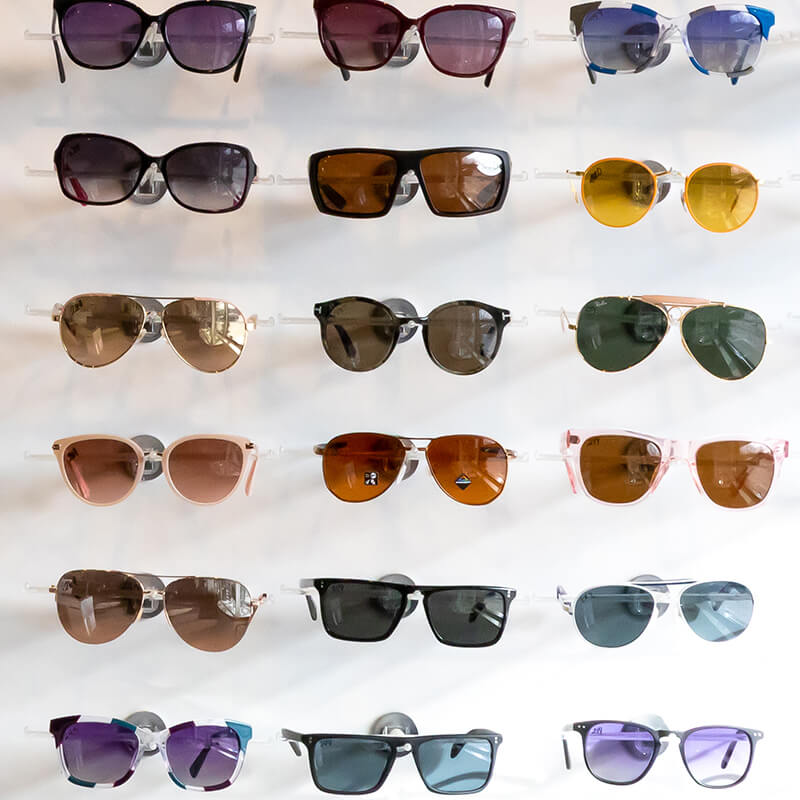 A vision center that is both high tech & boutique.
Chic, boutique shopping experience in the front. High tech medical equipment in the back.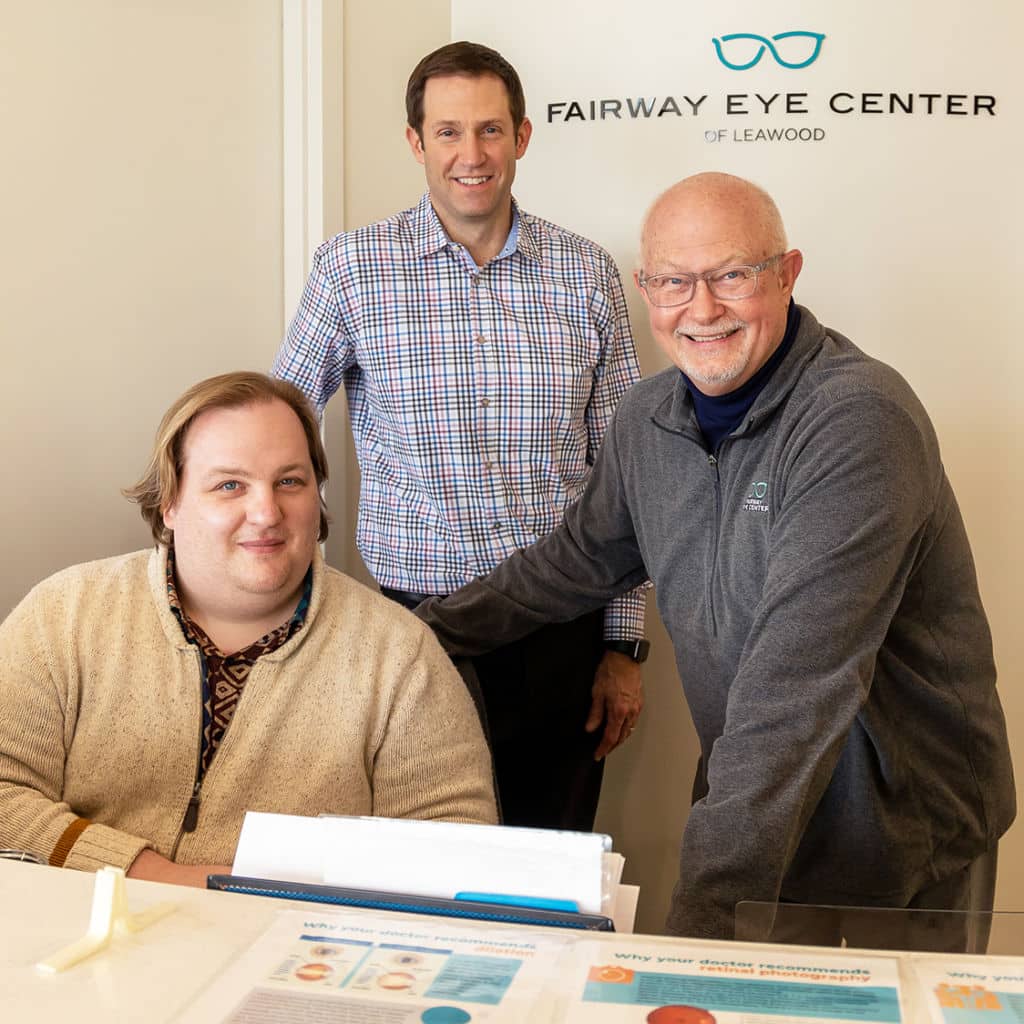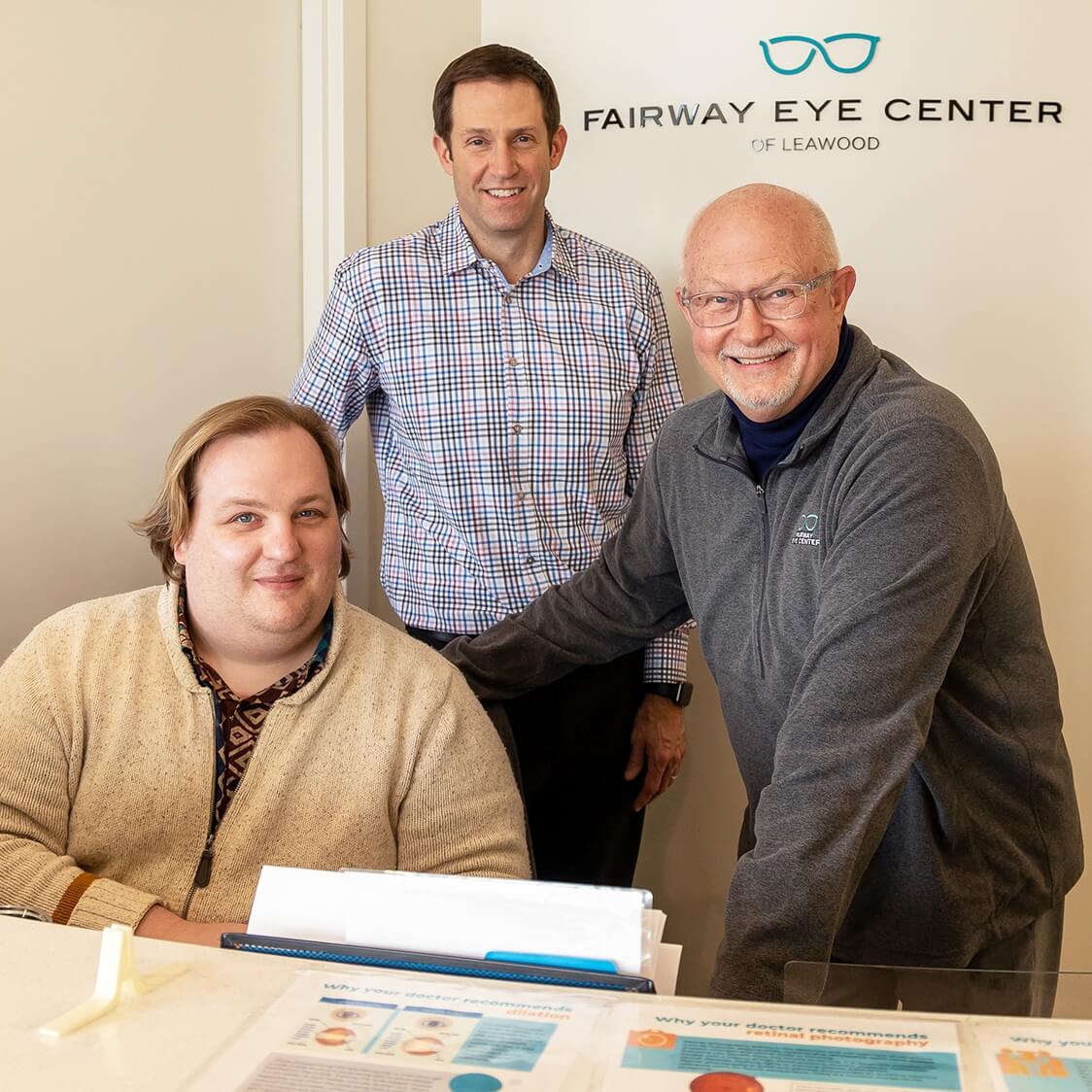 Founder & Owner Dr. Mark A. Bunde (center), vision technician Bill (right), and receptionist Nate (left) at the Leawood location.
If we take good care of our people, they'll take good care of you.​
Our vision professionals are ready to serve you. 
VISION EXAMINATION
We'll correct your vision and check your eyes for early signs of common and rare conditions. You'll leave your exam with an updated glasses and/or contacts prescription.
ACADEMIC VISION TRAINING @ the VT ZONE
Academic Vision Training is designed for scholars who would like to further develop the necessary visual skills for effective reading, writing, and learning.
SPORTS VISION TRAINING @ THE VT ZONE
Sports Vision Training is designed for athletes who want to maximize their abilities and hand-eye coordination both on and off the field.
Corneal reshaping therapy
Corneal Reshaping Therapy is a non-surgical solution for patients with myopia (nearsightedness) that uses specially designed contact lenses to improve vision.
DRY EYE THERAPY
We pinpoint the exact cause of your symptoms and provide advanced technology to address the underlying problem.
Over the counter eye products recommended by Dr. Bunde. Drops, allergy relief, vitamins & more.
From timeless and sophisticated to funky and fun, you'll find the perfect frames for your unique style.
Answers to your eye health questions from our doctors and the American Optometric Association.