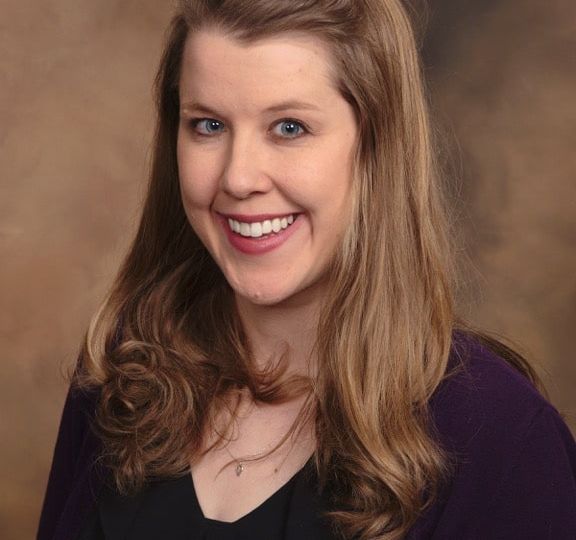 How did you get interested in optometry?
"I always knew I wanted to go into the medical field, so I started shadowing various professions while in college. I shadowed an optometrist who provided a lot of insight into why optometry is a great profession with many options for those with various interests. Because I have worn glasses and contacts from an early age, it was a comfortable environment.  I really enjoy that each patient is different.  Every time I walk into the exam room, it is a new puzzle for me to solve.  Now that I have been in practice a few years, it has been fun to keep up and learn more about my patients from year-to-year."
What is special about Fairway Eye Center?
"At Fairway Eye Center, we pride ourselves on our patient care. I love that we always have our patient's best interest at heart and strive to help them feel comfortable and educated from start to finish. Our staff and doctors are very thorough and welcoming to everyone that walks in the door. We want our patients to love their glasses and feel confident that they are receiving the best eye care possible."
What do you like to do in your free time?
"Lately, I have been planning my upcoming wedding in my free time! I enjoy spending time with my friends and family and traveling."
What is your favorite holiday? Why?
"4th of July because I love summertime!  It is such a laid back holiday with no gifts or costumes, and there is always so much going on."
What is your favorite book and why?
"I really enjoy reading- I actually committed to doing a reading challenge in 2015, and so far I am on track to finish 50 books this year. I like to wind down with a book every evening. As far as my favorite, I couldn't just choose one!"
Why do you sponsor the Trolley Run?
"If you aren't familiar with the Children's Center for the Visually Impaired (CCVI), you should be! They are an amazing organization that provides an innovative environment for children with visual impairments. I can't think of a worthier cause for Fairway Eye Center to sponsor."
What do you hope to accomplish 10 years from now?
"I hope to increase my volunteer activities more in the next 10 years through optometry and other organizations. I would like to go on a few more optometry service trips. I hope to broaden our outreach of care and education to those in Kansas City about the importance of eye health and protection."
What is your favorite treat?
"Anything sweet is good with me. I have a major sweet tooth- ask anyone in the office. I usually have "emergency chocolate" stashed in all offices."
What do you like best about Kansas City?
"I love that there is so much to do in KC. All of the neighborhoods have something fun and unique to offer, and its nice that everything is accessible in 15-20 minutes."
How did you get interested in vision therapy and how have you seen it be beneficial for a patient?
"Everyone always thinks that perfect vision is 20/20. There are some individuals who can see 20/20, but their visual system still cannot function properly. Having proper convergence, tracking skills, and accurate eye movements are all critical in day-to-day function, especially in kids who are developing. I have patients who would see double or who constantly lose their place when reading, and they have benefited greatly from vision therapy. Their eye muscles had to be taught how to work efficiently to regain function in order to resume normal visual demands."