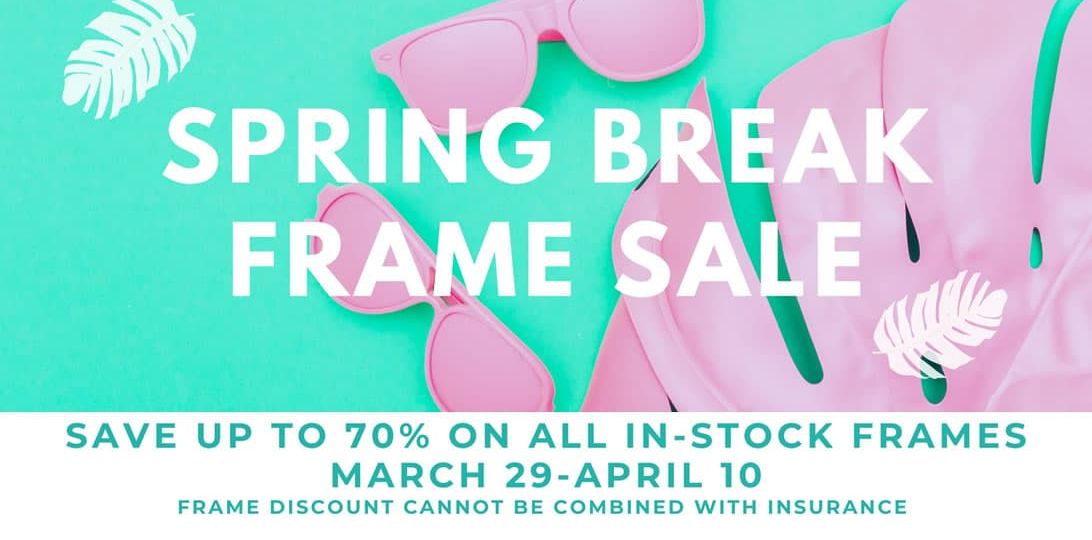 Break into Spring with new frames! March 29 through April 10. All IN STOCK frames are up to 70% off* at all locations!
Fairway   |   Leawood   |   Liberty   |   Raytown
Look Better for less!



*Cannot be combined with any other offer (insurance or birthday). Insurance benefit can be used for LENSES ONLY with the sale (not frames). Best pricing will be applied.